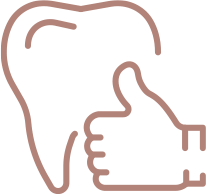 Checkups & Digital X-Ray's
Take advantage of our $69 special for a comprehensive dental check up and 2 bite-wing X-rays.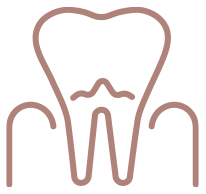 Periodontal (Gum) Treatment
Removal of plaque and tartar to alleviate the symptoms of bleeding gums and gum disease.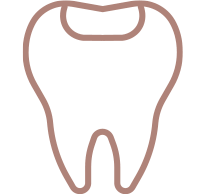 Tooth Coloured Fillings (Restorations)
Prevention is definitely better than cure, but sometimes despite the best of efforts to maintain your teeth through good oral hygiene repair may be needed.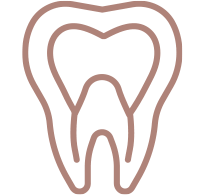 Root Canal Treatment
Root canal treatment is performed on an infected tooth where the pulp inside the tooth has become infected due to an injury or another cavity.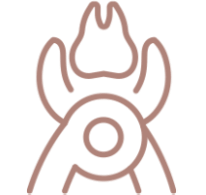 Tooth Extraction Including Wisdom Teeth
We have strong focus on prevention and our goal is always to keep and maintain your teeth. However, sometimes teeth cannot be saved and need to be removed.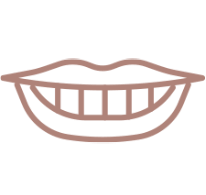 Cosmetic Dentistry - Smile Consult & Makeovers
Where art meets science to enhance your beautiful smile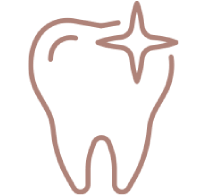 Advanced Whitening
Brighten your smile at Grafton Dental with our 1 hour in-practice teeth whitening special, which also included a clean.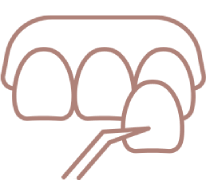 Porcelain Veneers
Porcelain veneers are thin shells of custom made ceramic, used to restore chipped, misaligned or broken teeth, or simply for cosmetic reasons.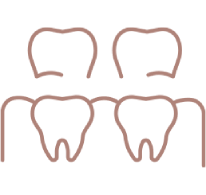 Crowns & Bridges
Sometimes, when a tooth with significant decay needs to be reconstructed, a crown may be use to do the job. Crowns are usually made from porcelain or a porcelain metal combination.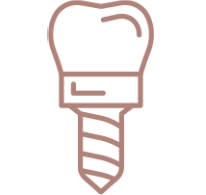 Crowns for Dental Implants
Grafton Dental also does implant crowns, which is a different type of crown that is fitted on to an implant peg after this has been placed by a specialist.
Anti-wrinkle Injections
A prescription injection proven to help smooth the appearance of moderate to severe frown lines, forehead lines and crow's feet without changing the look or movement of the rest of your face.

We love hearing from you!
Grafton Dental are the best, they have always made room to fit me in when I've needed to see a dentist fast. Dr V. Is friendly, very informative, talks you through everything he's doing and what needs doing. They give great service for a very good price. You can't beat Grafton Dental.
Natasha Mitchell
08:25 03 Jun 21
Quite possibly the best Dental Practice in Auckland. They actually care about you as a patient and put what's best for you as an individual first. Dr V is professional, honest and knowledgeable. He definitely has your best interests at heart and goes above and beyond to provide the most outstanding dental care.
Angela Limmer
21:14 28 May 21
Highly recommend! Extremely professionally run clinic. Great location, very friendly and welcoming staff. By far the best dental experience I've ever had!
Philipp Postupaev
00:59 13 May 21
I was very satisfied with the service and attention. Dr. V. did an amazing and gentle job. I'm usually scared of going to the dentist but I didn't feel like that here. Thank you!!
Moises Macías
09:17 11 May 21
This dentist service was superb. The team is really comforting and take the time to tell you what needs to be done with the best price options. I've been to a lot of dentists in Auckland but this one was by far the best! Would definitely recommend!
Rachel Giles
21:10 19 Apr 21
I've been to this dentist a few time and highly recommend. Dr Vaibhav is amazing. He is always so kind and professional, making you instantly feel comfortable. I recently had a emergency tooth extraction and Dr V made sure I was comfortable and calm and was very gentle. Its reasonably priced, the staff are excellent, great customer service. Thank you!! 🙂
Sinead Stayton
09:53 09 Apr 21
Carl Black
08:13 12 Mar 21
The team here do fantastic work and I can't rate them highly enough - Dr Ahmad is hands down the best dentist I've seen.Thank you!
Lachlan Smith
21:55 03 Nov 20
Grafton dental are a superb dentist that shine professionalism and care throughout their practice. From when you walk in, are greeted by the lovely receptionists and Dr V's great care for his patients. Being from the UK the dentist prices are generally cheaper than that of New Zealand but I am more that happy to part ways with my cash for the work that gets done at this practice. The day after the procedure I got a phone call from the receptionist to see how the procedure went which I thought was great. A+ for customer service! Thanks again all at Grafton dentist for making my visit to the dentist a happy and memorable one and look forward to seeing you again soon.
Louis Knight-Adams
02:42 13 Oct 20
I would rate higher if could!Best dentist I have been to by a long shot and you get treated like family by all of the wondeful team.If you are looking for a dentist, go here.I look forward to my next visit.
Oliver Bones
05:55 24 Sep 20
Excellent place! they were so patients with me and Dr V did an awesome job with my problem I highly recommend this place!!
Constanza Hidalgo Canales
22:26 20 Sep 20
Amazing service right from reception through to the exam and clean itself. Highly recommend.
Tessa Stockdale
00:30 18 Sep 20
Best tooth extraction experience ever at the age of 36 with Dr Ahmad.Dr Ahmad has completely erased my bad memories about my previous dental experience. Being super gentle, caring, instructive, calm and empathetic, my last wisdom tooth extraction with Dr Ahmad yesterday was an amazing experience. I felt no pain at all during the whole process and even after 1 day of the extraction.So grateful to Dr Ahmad and the whole team at Grafton Dental!
Vu Khuu Phan
23:44 16 Sep 20
The best place in New Zealand
Salam Aliraqi
05:26 15 Sep 20
Super pleased with Grafton Dental.Very friendly staff. Always look forward to my next visit.Couldn't be better!
Kimberley Page
08:05 18 Aug 20
Kind, friendly and over and beyond in their service. Called me on the weekend to check in and send through scripts - totally beyond what's required of the job and shows they really care. Fantastic experience. Thank you team!
Rachel Knight
22:24 07 May 20
It's an amazing experience for me who is always afraid to visit the dentist. Dr. V made me feel very comfortable through his professionalism, compassion and amazing high tech tools. The procedures were painless, fast and efficient. The establishment is immaculate, super clean and very welcoming. I would be seeing my dentist regularly from now.
Highly recommend this clinic. I have been going here for more than two years now. Have to say every visit has been a joy. Dr V is definitely one of the best in town, hands down! And all staff are highly professional, very friendly, and always have smiles on :).
Thanks so much Dr. V. Firstly for being so prompt and helpful in getting me in for an appointment and secondly for making it seamlessly easy and completely upfront with everything.Really great at explaining what was happening and the process for my wisdom tooth extraction. On top of that making it such a calming and relaxing (as much as possible) experience, especially given my nerves and worry.Would highly recommend Grafton Dental as your regular dentist, beautiful place and so handy to get too, Dr. V is amazing!Thank you, Thank you!
Michael Sheeran
23:43 08 Apr 20
Dentists and receptionists were so kind, dental services were excellent, and prices were reasonable. It was a place where you can see why the score was 4.9.